ABOUT THE AUTHOR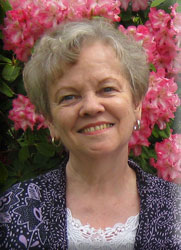 "A powerful motivator!" it is said of this author of five books, lecuturer, and educator. Dr. Zook's dynamic mission has inspired many thousands with her clinical practice, seminars, wellness conferences, lectures, newspaper columns, editor-in-chief and publisher of international and e-zine newsletters, this book, and website—all reaching out to help others with her unconventional how-to and why.
Bearing a life time load of an undiagnosed, slow growing brain tumor that beset every cell and system, the lifestyle and diet of this warrior enabled her to work 60 hour weeks for 40 years with the eating plan of the Creator, validated by sound science.

With the encouragement and guidance of a leading, nationally recognized specialist and researcher, W. M Ringsdorf, DMD, at the University of Alabama Medical Center, Birmingham, AL, the student came to understand that none of the countless doctors she had consulted, could devote time to do the research for her then unknown, complicated condition.

She must begin this work for which she ultimately included research for many others "falling through the cracks," thereby expanding the scope of her learning in addition to extensive university studies. (Originally majoring in Commerce and Business Administration of pre-law, she then switched to a nutrition major to enable her research for better health, little realizing the scope of this ultimately for her life long, and in long life for thousnds of others.
During these seemingly endless decades of her research, Dr.Zook was led  to the study of the master gland, and to the OHSU University of Oregon medical school with its unique department specializing in pituitary adenomas. It was there a very large one was confirmed by a dynamic MRI and that department head.
Dr. Zook also studied applied enzymes under Dr. Howard F. Loomis, Jr., a student of the noted authority and pioneer in enzyme research, Edward Howell (1898-1995). It was Dr. Howell who first recognized and delineated the supreme importance of food enzymes for human nutrition.
Her practical, effective approach to teaching considers individual clients' nutritional needs rather than simply symptoms. She holds that health care practitioners imparting knowledge empower and motivate clients to profitably assume responsibility for their level of wellness, whether in restoration or maintenance of optimum wellness. After all, the Latin root of "doctor"  (doctore') is "to teach." And for decades this researcher has been teaching nutritional support of the divinely designed human body's continual healing effort, chiefly in a diet that avoids and remove toxins, healing itself 24/7 and maintaining optimum health...a lifestyle provided and designed by the Creator, and delineated by sound science.
"Doing the most for the most," Eatin' After Eden is reaching round the world. Indeed, one nationally acclaimed Doctor of the Year declared Dr. Zook likely has saved more than 100,000 lives. Now in very active, advanced age, this resilient, persevering dynamo continues faithful to that calling, together with the powerful book already in 8-10 countries electronically and in print. She too is very actively working out of the country---with the under-privileged when most would be well into retirement.
This bioavailable, personal "trial by fire" nutrition has meant no colds or flu or other contagious conditions for more than 45 years for both she and her husband who died in an automobile accident in excellent health at age 90.
The productive diet and lifestyle Dr. Zook writes about in Eatin' After Eden has enabled her to maintain the 60-hour workweeks for many decades.
One of the things many appreciate about this dynamo's mission is the integrity behind all that Dr. Zook gives. Her only reward is the beautiful fruit of restored and extended, productive lives, personal and for countless others. (See Testimonies.)
As a result of her restorative teaching, "sidelined soldiers" are remarkably returned to work while others remain well and able bodied to do the work to which they are themselves called into old age. (See the example in Testimonies of a 95 year old with life extension of 15 years with the Creator's diet and lifestyle.)
Stay-at-home moms who are nourishing their families, and teaching them these nutritional principles, are able to convert conventional recipes for wholesome foods. Thus some congenital health issues may be avoided and genomes positively altered in these individuals and succeeding families. Genes can be changed for the better!
"[T]he most" Dr. Zook reaches includes teachable medic friends who learn in reading this book, benefitting from this proven lifestyle they have adopted personally.

One dermatologist suffering from diabetes II and triple bi-pass surgery, remarked after reading it, "I knew there was something they weren't teaching us!"