ABOUT THE AUTHOR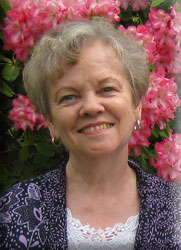 A powerful motivator, especially because of what she personally experienced during a lifetime of dealing with an undiagnosed, slow growing brain tumor, yet able to work 60 hour weeks due to the lifestyle of Eaten' After Eden,, Dr. Zook's dynamic mission has inspired many with various wellness consultations, seminars, conferences, lectures, newspaper columns, editor-in-chief and publisher of two  newsletters, with an e-zine newsletter, books, and website—all reaching out with her unconventional but sound scientific articles of how to and why.
Author, researcher, and clinical nutritionist, Dr. Zook studied applied enzymes under Dr. Howard F. Loomis, Jr., a student of the noted authority and pioneer in enzyme research, Edward Howell (1898-1995). Dr. Howell first recognized and delineated the supreme importance of food enzymes for human nutrition.
Dr. Zook worked with John Jeffries, MD of Portland, Oregon who specialized in treatment of Candida albicans. Upon his death, she became a team member with some of those patients and their new physicians to provide continuing, specific nutritional counseling and encouraging support groups teaching the nutritional program weekly to those desperate and grateful, as well as by telecons and in her own clinical practice.
Dr. Zook's practical approach to teaching, from consults to health and wellness seminars and conference with Secretary of State, considers individual clients' nutritional needs rather than simply the symptoms. She holds that health care practitioners imparting knowledge empower and motivate patients and clients to profitably assume responsibility for their level of wellness, whether in restoration or maintenance of optimum wellness. After all, the Latin root of "doctor" (doctore') means "to teach." And for decades this researcher has been at the forefront of nutrition science, teaching support of the divinely designed human body's continual effort, chiefly in avoiding and removing toxins, and providing that which is vital for healing and maintaining optimum health, a lifestyle provided and designed by the Creator, and supported by sound science.
When Dr. Zook received her calling to write Eatin' After Eden she understood as never before, "My people perish for lack of knowledge...Do the most for the most." Now in very active, advanced age, this resilient, persevering dynamo is being faithful to that calling round the world "to the most" rather than individual counseling.
Ten years of higher education and almost 50 years of research and clinical  practice have resulted in this educator's evidence-based, bioavailable, "trial by fire" nutrition that has meant no colds or flu or other contagious conditions for more than 40 years for both she and her husband.

The productive lifestyle she writes about in Eatin' After Eden has enabled her to maintain the 60-hour workweeks for many decades. More than one physician has opined that the energizing, healing, detoxing plan for eating keeps her functioning remarkably above that of many half her age while she continues to work overtime with students, colleagues, and physicians, encouraging them to in turn teach others, after their own restoration. An amazing example is included in the introduction of her book, Eatin' After Eden.
One of the things many appreciate most about her mission is the integrity behind all that Dr. Zook gives, whether her work in writing or other outreaches. She takes no remuneration for expenses of production or invaluable time.. Her only reward is the beautiful fruit of extended, productive lives, personal and for countless others.
With complementary, integrative MD and ND physicians, top nutrition research scientists at prestigious universities, and other medics, Dr. Zook also daily brings to the attention of the teachable many of the latest exciting new studies and therapies including a powerful small clinical trial of her own, that alert them to become aware of and avoid the need for dangerous and risky modalities.
As a result of her balanced teaching, "sidelined soldiers" are remarkably returned to work while others remain well and able bodied to do the work to which they are themselves called into old age. (See example of a 95 year old in Testimonies.)
Stay-at-home moms who are nourishing their families, and teaching them these nutritional principles, are able to convert conventional recipes to wholesome foods. Thus many congenital health issues may be avoided and genomes positively altered in these individuals and succeeding families.
"[T]he most" Dr. Zook reaches includes teachable medics who learn in studying this book and from her personal example, and benefit from this proven lifestyle. One dermatologist suffering from diabetes II and bi-pass surgery, remarked after reading it, "I knew there was something they weren't teaching us!"